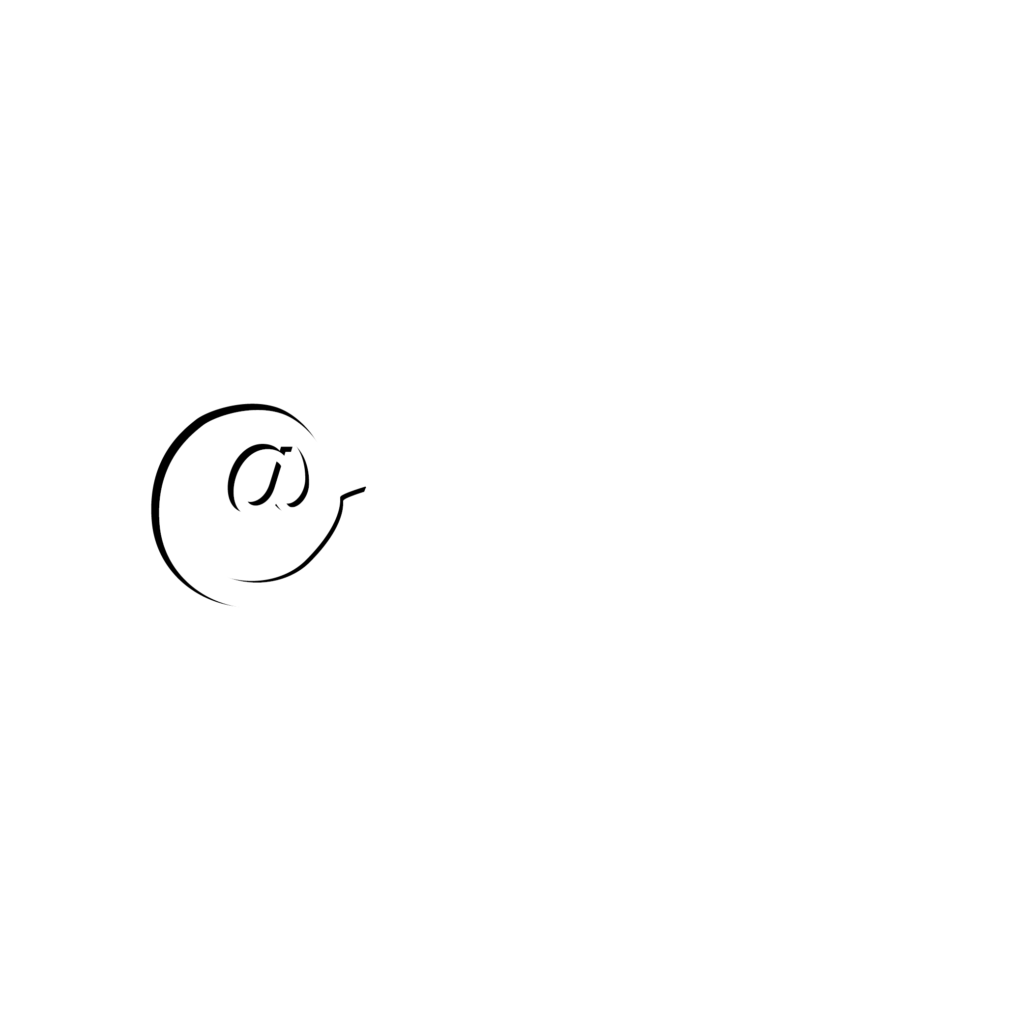 March 10, 2023
Does your clinic provide a full circle of health? The Good Samaritan implements a full circle of health model that goes above and beyond a regular clinic to improve the overall health of those with limited healthcare access. I am proud of working at Good Sam for the great services we provide to our patients.
First, let me talk to you a little bit about what Good Sam's full circle of health is all about. The Full Circle of Health was developed to address social determinants of health, and thus decrease the devastating life expectancy gap between the westside and the wealthiest parts of Atlanta. The Full Circle of Health includes medical care, dental care, behavioral health services, health education, and healthy living tools. Medical care includes comprehensive primary care along with prenatal care, pediatrics, diagnostic labs, case management, and specialty services. The dental program offers hygiene, restorative care, prosthetics, and specialty care. The behavioral health department offers same day assessment and well as scheduled counseling sessions and psychiatric consultation. Health education programing compliments medical services and includes diabetic education, nutritional consults, cooking classes, kidney health classes, and prenatal classes. Good Sam further enhances patients' ability to engage in healthy lifestyles through the Good Sam farm, farmer's market, and the YMCA gym. These services provide patients with opportunities for affordable fresh produce and a safe place for exercise.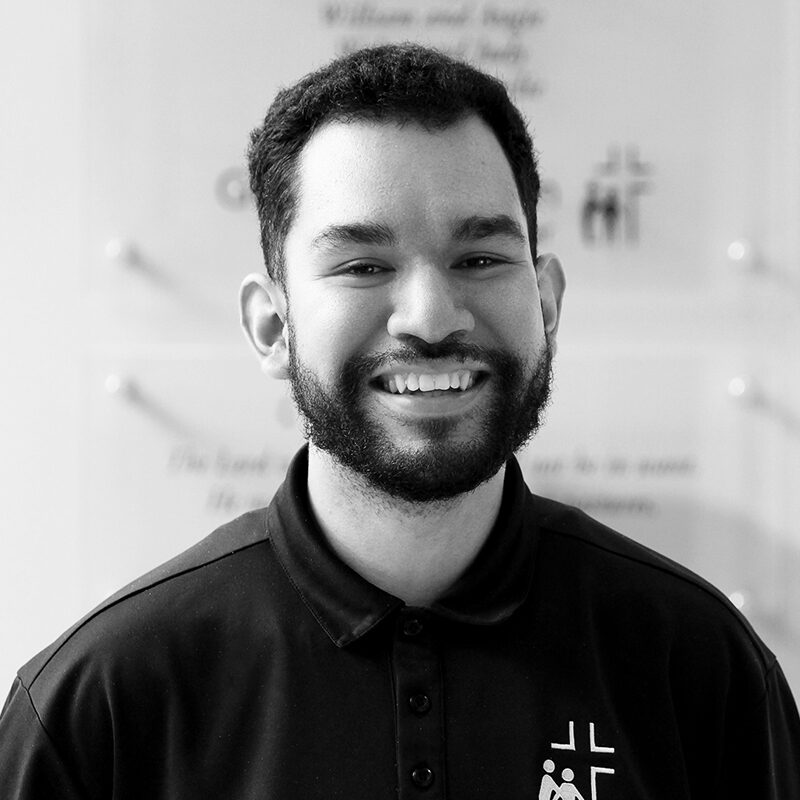 I joined Good Samaritan about 2 and a half years ago right in the middle of the harshest part of the pandemic. Starting off, I was screening every single patient walking through the doors for covid. At the slightest hint that they had symptoms for Covid, I would have to find a solution for them to improve their health and protect other patients from exposure to Covid. I would add them to the schedule to get tested or to be seen for their covid like symptoms. Looking back now at this role, I reflect that the role was created during the pandemic to sustain and preserve the full circle of health model that Good Sam embraces at its core, because without it we would have missed a spot to provide care for our patients. While this position has changed to accommodate our ever-increasing number of patients, we are still one of a few clinics that physically check and protect their patients from covid at the door. Although, COVID was tough I am proud to have been here for the most difficult part.
Jimmy Padilla  
Guest Services Associate  
Good Samaritan Health Center
Thanks for the Lessons, 2022
December 16, 2022
How can it already be time to reflect on 2022? Didn't this year just begin? They say "time flies when you're having fun" and there has surely been a great deal of fun, laughter, and shenanigans in these hallowed halls this year. However, I would amend that stateme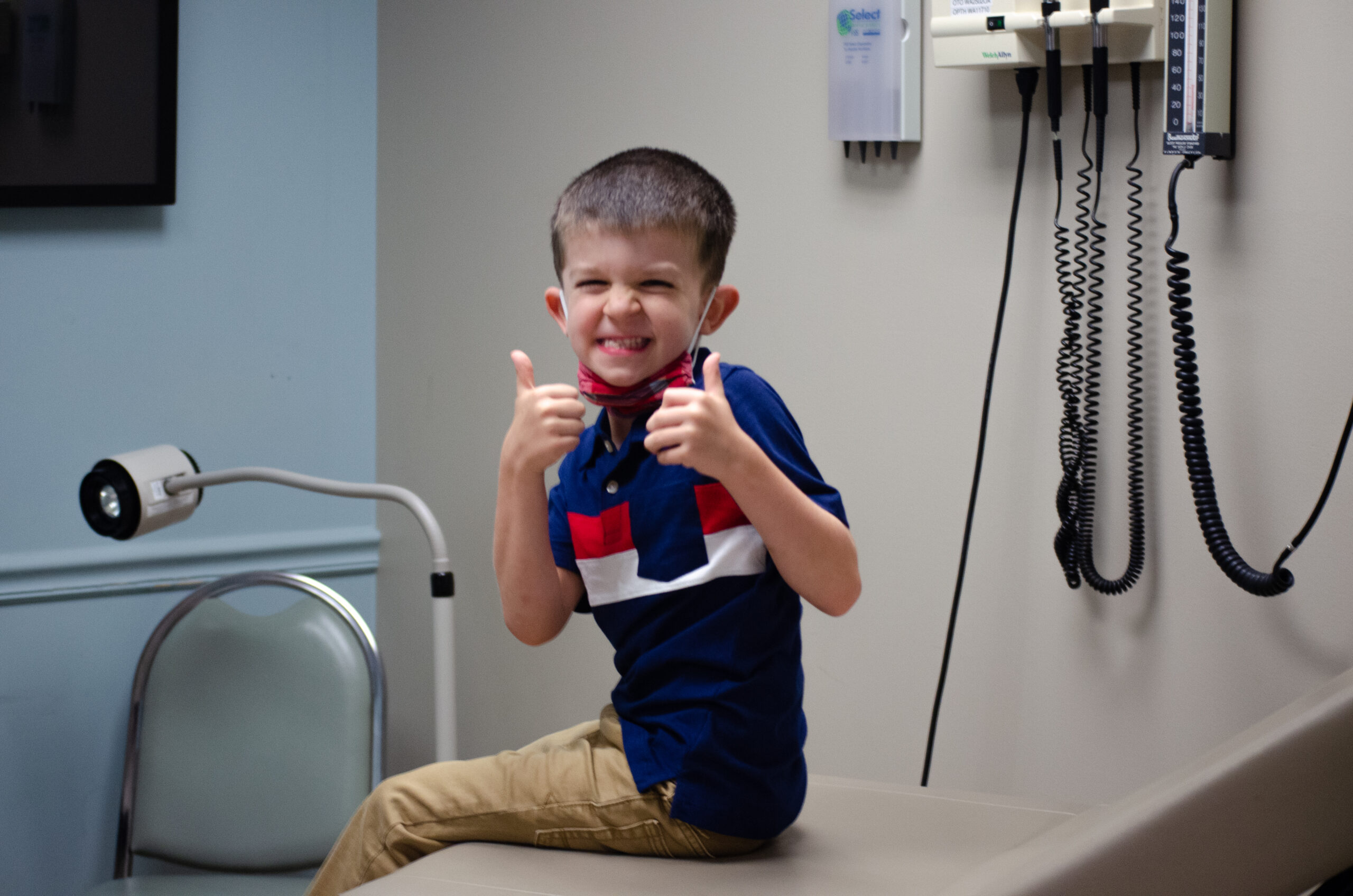 nt to include the rapid passing of time when you're working really hard to address critical needs around you. There never seems to be enough time.
If you had asked me at the beginning of this year, "What new programs or projects do you think Good Sam will embark upon in 2022?" I probably would have laughed and said "Nothing new, we're going to work hard to maintain all the good we're doing now." That answer was part my own risk aversion, part my core belief that Good Sam was already doing so, so much good, and part the hope to protect a staff I love from burning out after a really difficult two years. That answer was also wrong.
I genuinely don't know how we keep doing more. But we do. Weekly vaccine clinics, outreach events, Uber Health rides, opening new spaces, expanding the offerings of our Market, same day services, satellite clinics, the list from this year is long. And it's invigorating. It's not scary, as my mind would have me believe when we're in the planning stages. It's so exciting and full of hope. I listen to new ideas almost weekly. Some are urged by thoughtful philanthropists who have funding and a belief that we're just the organization to use it for good. Many are brought up by the faithful staff members, boots on the ground that see this work and know a new service offering could address a need they keep hearing from our neighbors. I crunch numbers: finances, hours in the day, sustainability, outcomes; and I worry we just can't make it work right now. Then someone, usually Breanna or Dr. Bill or a board member, reminds me that we can certainly try. If it doesn't work out, we'll walk it back and try the next thing. And then we try. And then it usually works out.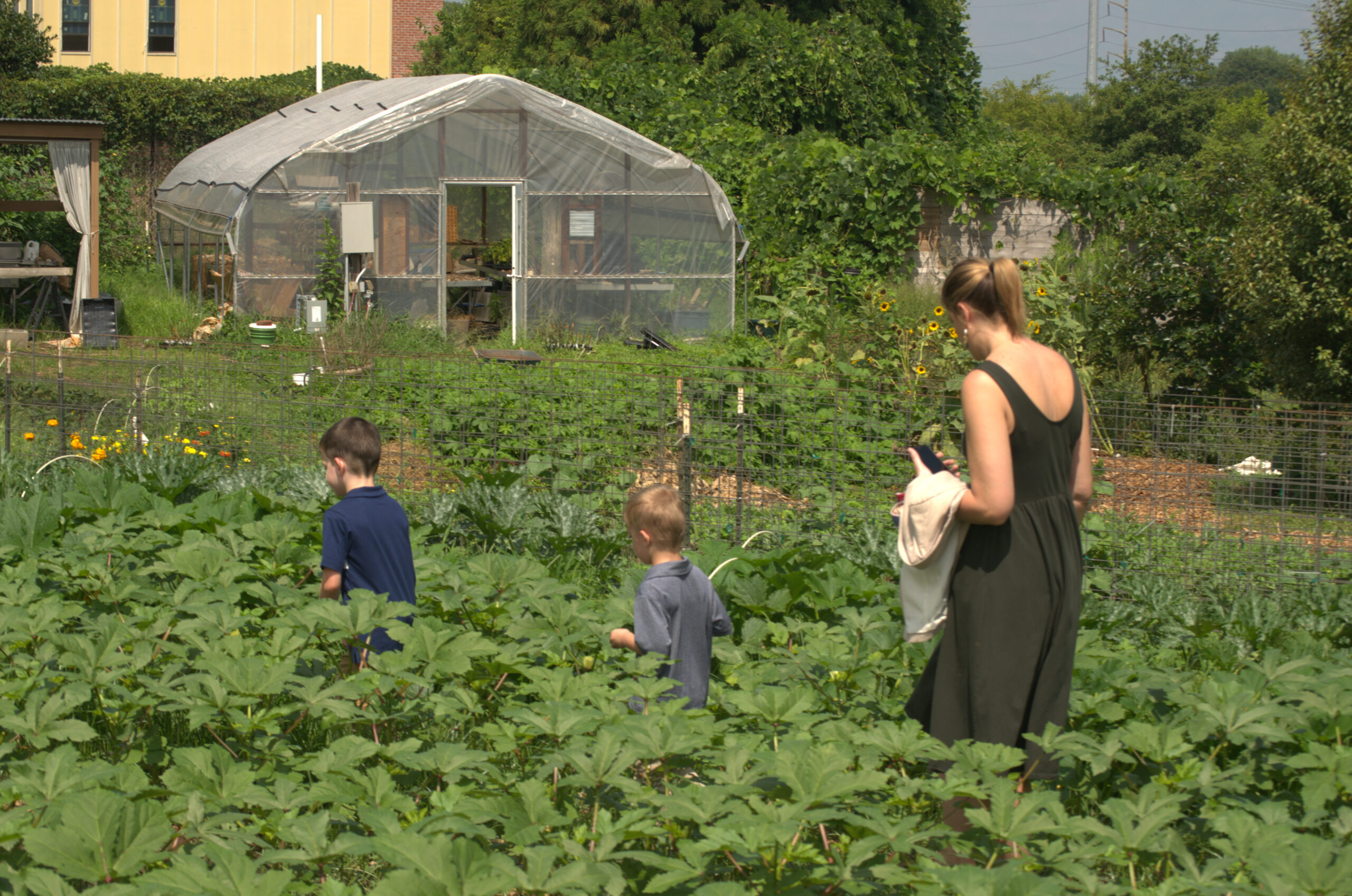 As I look back over 2022, I'm incredibly grateful that Good Sam had the faith and fortitude to do more and try new things. I am grateful that I got to be a part of that and that I was able to bear witness to the blessing that comes from that kind of faith. Not just blessings on Good Sam, but blessings for our neighbors. Increased access to quality healthcare, a chance for a healthier life, welcoming arms when needed most, these are not "crunchable numbers". But it is our mission and our calling. Whether driven by faith or the urgency of the needs around us, this organization and this year have taught me that there is always space for more and new when you're walking in Love. That to "seek justice, love mercy, and walk humbly with God" means to be courageous, bold, and willing to give it a try.
I hope to carry this faith with me into 2023. To say "let's give it a try" more and worry less. I pray that our stories of victory, hope, and healing from the last year have been a blessing to you through this blog and that you will join us in the new year with increased faith because of what you've witnessed God doing here. Until then, Merry Christmas! See you soon.
Heather Kersey 
Chief Development Officer  
Good Samaritan Health Center
December 2, 2022
During a clinic day, I go in and out of exam rooms interacting with my patients in 15–30-minute intervals (maybe a little longer), hoping I can make an impact on each person's health.  Even in these short bursts of time, I can often become a confidant to the person in front of me, a shoulder to cry on during difficult times, a friendly face with which to share a hard-won victory.  All these pieces of the patients' life affect their health; our clinic embraces the circle of health model that includes every aspect of our lives, including mental health, spiritual health, nutrition, exercise, and m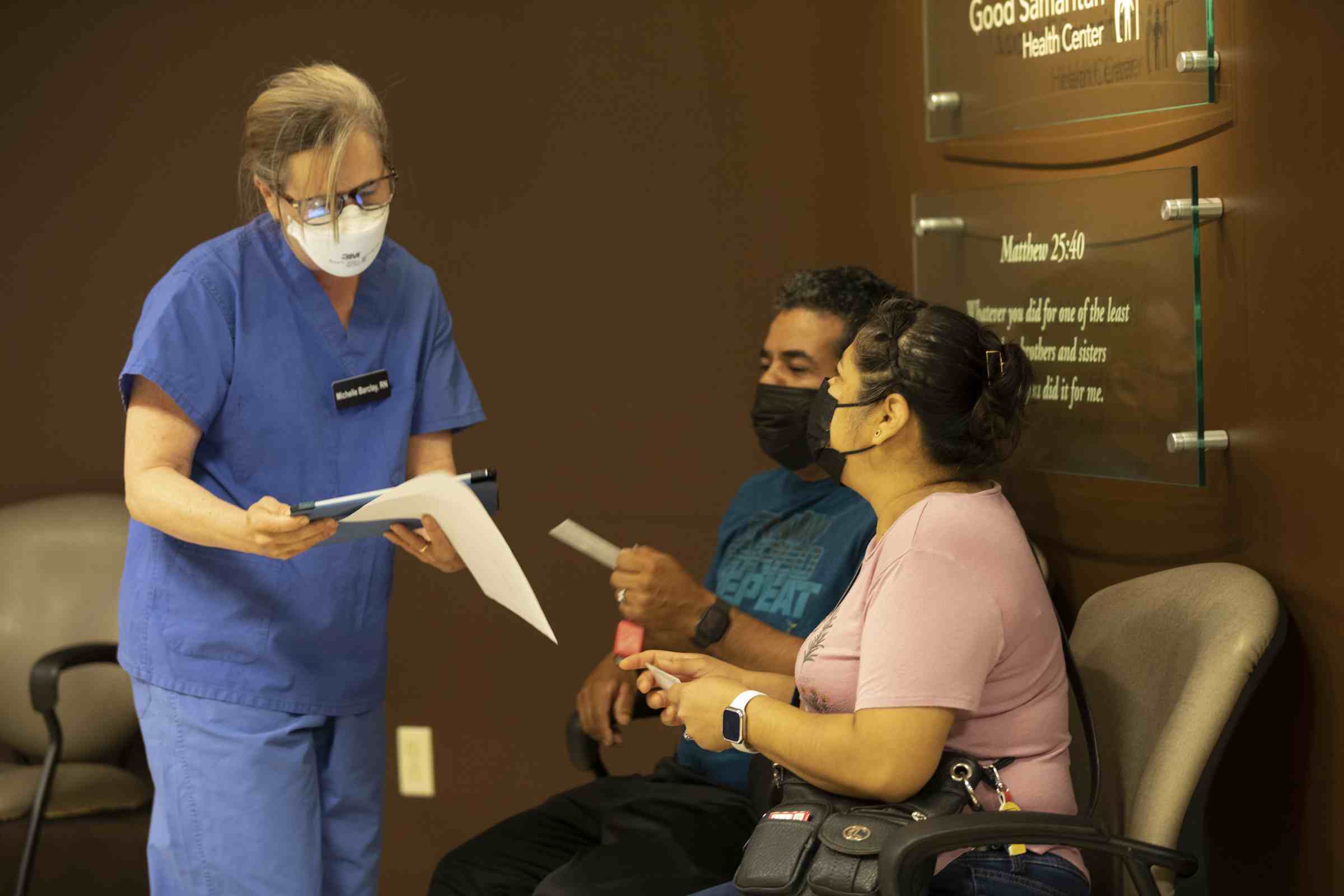 edicine.  However, during that small window of opportunity I have to make a difference, I often uncover obstacles that may get in the way of patient achieving his or her health goal.  The problem may be that the patient is uninsured and needs the services of a specialist or that he or she has suffered a loss and needs to find a local support group.  The patient may live alone but not be able to prepare his or her food and needs a food delivery service.  Unfortunately, my medical expertise can only go so far in these situations, but now I have access to a relatively new service in our clinic that has been very helpful.  I can message our case managers to contact the patient or have them come in for a consult to obtain financial assistance for specialist appointments or find local resources that meet his or her need.  Our patients have been able to benefit from an extra advocate who is working on their behalf to open the door to a better health outcome, a wider space to be sure than the small window I have access to during our short office encounters.
Dr. Melissa Sanchez  
Medical Director 
Good Samaritan Health Center
Growing up I always knew I wanted to help others. I grew up helping my family in numerous ways and it became a passion to help others in every way possible. No matter where I was, or what I was doing, if there was any way I could help, I would. As I got older, I remember telling myself that when I got older I wanted to continue helping people. Being bilingual has definitely been a great advantage for me. I am able to help those that are struggling with language barriers. When I was younger, I would witness how much of an issue it was to not speak English. I'd see family and friends not be able to thoroughly inform their doctors about their problems. It was then that I tried my hardest to be available to those who needed that help.
After graduating high school, I remember taking one of my family members to an optometrist and translating for him. Little did I know that the simple act of helping someone whose first language isn't English was going to help me get a job here at Good Sam. I would love when patients would thank me. To see the joy in their eyes when they felt heard was what kept me looking forward to work in an environment where I could do that and more.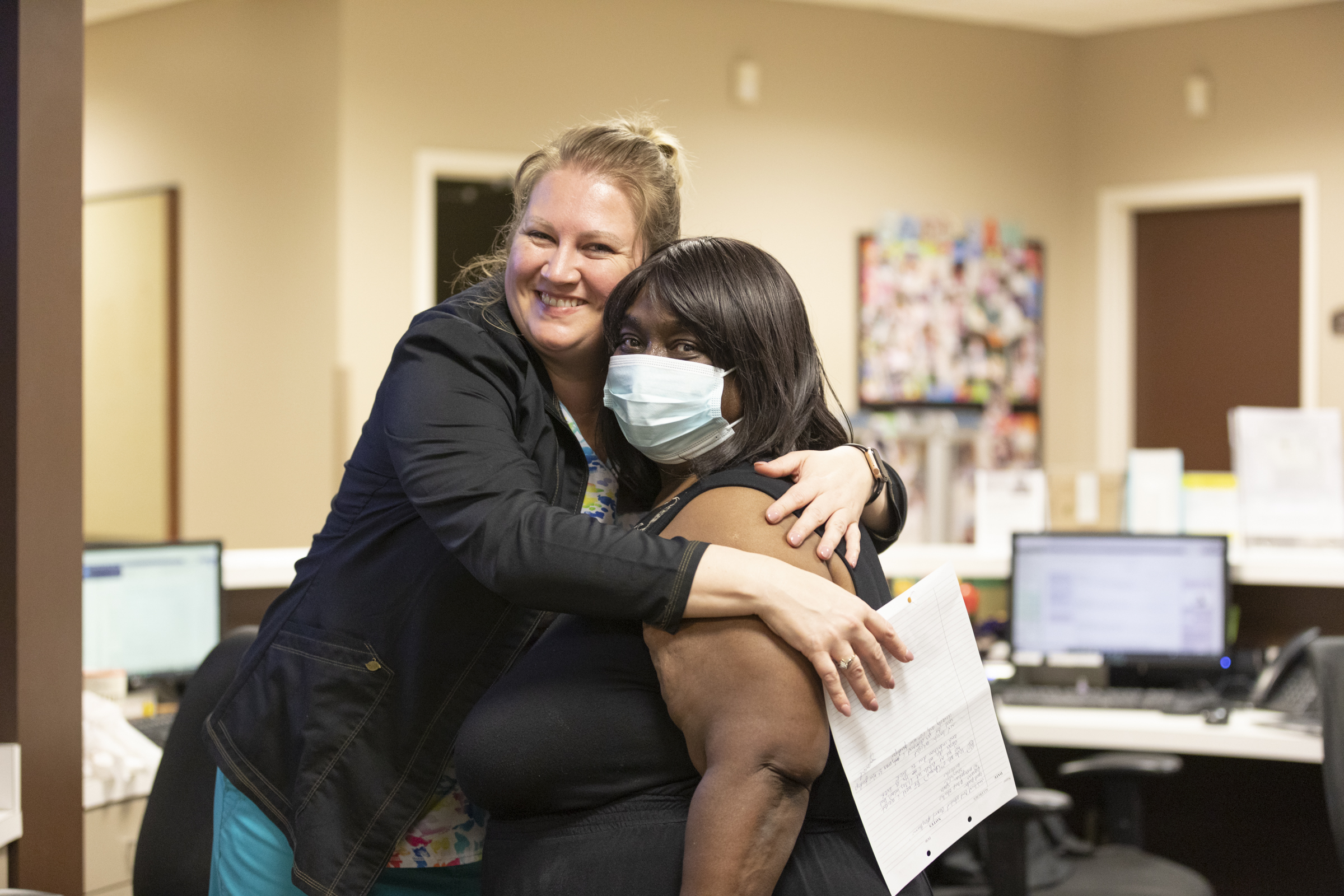 Fast forward to 2019, I was given the opportunity to work at Good Samaritan Health Center. I initially started in Guest Services and worked with an amazing team alongside an amazing role model, Lizeth. I am thankful for being allowed to interact with patients and help them with their needs. I would answer the phone and speak with our patients regarding their upcoming appointments or any outstanding order. I would call our patients that were on the waitlist to see specialists that would improve their overall health. I was also given the opportunity to translate for those that had a language barrier and were unable to communicate with their provider or counselor. There have been numerous times where our patients have expressed how grateful they are when a clinic has a translator that allows them to fully express through us what they are experiencing and also being able to understand everything they are being told.
I was fortunate enough to be able to bond with our patients and community to the point where everyone felt like family. Patients deserve to feel heard and seen and that has been one of my top priorities. My favorite third grade teacher would always say "Treat others how you'd want to be treated. Think about others the way you want to be thought of. Feel about others the way you would want others to feel about you. Speak to others the way you want to be spoken to." It was then that I realized that I was finally in a place where I could do everything that I wanted to do and more.
I am now working as a Medical Assistant and I also do Case Management. It is truly a dream come true being able to help our patients, both English and Spanish speaking patients. The ability to sit with a patient and discuss what their needs are and how they have had so many obstacles in their path up until they received this help is truly an eye opener and only makes me enjoy what I do at the clinic even more.
I enjoy being able to call our patients with good news, especially if it's me telling them they have been approved for a specific assistance that we had applied for, such as housing, legal assistance, Food Stamps, Georgia Medicaid, Northside Approval, and the list goes on.
I would love to continue making a difference and helping support the purpose of Good Sam. It is truly an honor to be serving my purpose in a place so full of positivity and where we are truly spreading Christ's love through quality healthcare to those in need.
Erika Malone 
Medical Assistant 
Good Samaritan Health Center