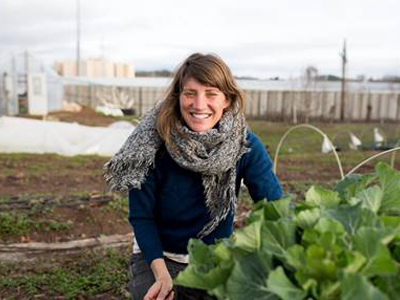 Nobie Muhl
Nobie got her start in farming while spending a summer harvesting blueberries in Athens, GA. Nobie joined Good Sam in 2016 as a farm hand and quickly found purpose in growing produce for the community that Good Sam serves, helping to bridge the gap of food access. She moved into the role of Assistant Farm Manager, and in the summer of 2018 became Farm Manager. Nobie lives with her husband and a cat named Stewie on Atlanta's West Side, she drinks a lot of coffee, likes running and traveling.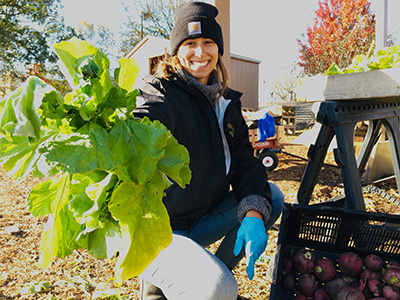 Alexis Haggerty
Alexis's interest in farming began in college while volunteering at the local farmer's market. From there, she got involved in the school's gardening club and went on to work at two sustainable farms in Atlanta. Alexis's passion for serving others, and the belief that all communities deserve access to fresh food brought her to Good Sam in 2018 as the assistant farm manager. Alexis spends her time outside of the farm working as a wedding photographer, traveling, and raising her French Bulldog, Napoleon.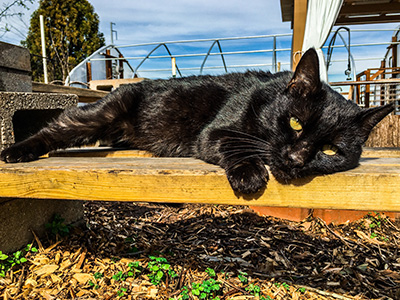 Sweet Farm Boy
Sweet Farm Boy came to Good Sam by way of Best Friends Animal Shelter. He left for a month after his arrival, but in an exact Homeward Bound moment, ran back into the farm's arms and has called this place home ever since. He enjoys greeting people, wearing necklaces made of chickweed and carrots, sunbathing, assisting in planting, and of course patrolling rodents.