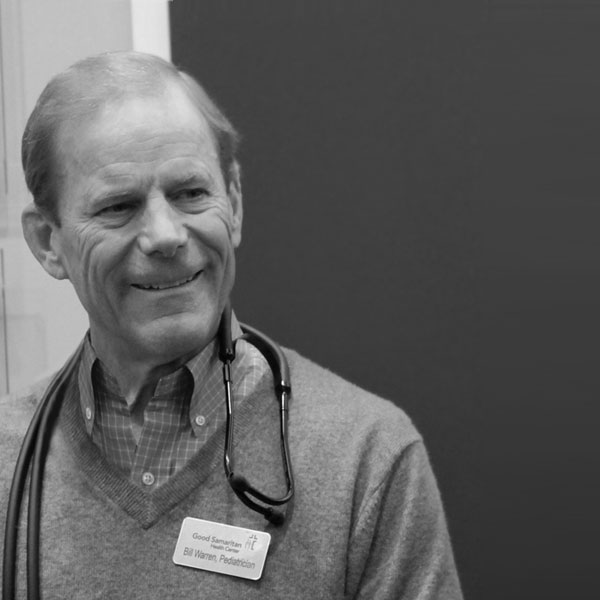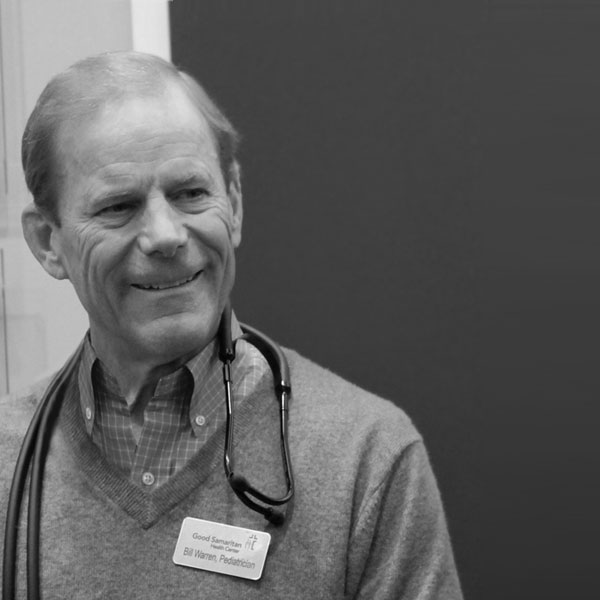 Dear Friend,
When I was a young man contemplating a career as a medical doctor, many things appealed to me about the practice of medicine. Among them two were that I would be "my own boss," and the very personal relationship built on trust between the physician and his patient was another. Having an epiphany early in my career I came to clearly understand that I was NOT "my own boss." Instead, the patient, the person I served, was my boss. Funny thing, as a pediatrician my boss was only three years old. Imagine that …a proud, educated, experienced physician taking orders from someone who was many years younger and who could hardly talk! How humbling.
However, I was right on target about relationships. Patient-Doctor interaction at its very core is about connection, trust, understanding, appreciation, respect, dedication, communication, and wanting the best. EVERYTHING (and I emphasize EVERYTHING) we do at The Good Samaritan Health Center is about building relationships with our patients. Our Full Circle of Health® model, which addresses each aspect of a person's well-being, would be empty words only if our staff's hearts were not committed to our patients. Which they are. Each day I witness the kind words and when necessary the tough words our team shares with our patients. I see the hugs, smiles, handshakes, and "thank yous." I am so incredibly grateful for those children whom I have seen for many years. Some of them even like me. Can you imagine that...these children love the man who gives them shots? Even some of my patients make up illnesses just to come in and see me.
Life is all about relationships here on earth and with God in heaven. We would be lost without one another and our Lord, whom we serve. Because of the trust which our staff has built with our patients, healthy futures are a reality. Because of God's love for His children, healthy eternities are a certainty.
Jesus said "I am the vine; you are the branches. If you remain in me and I in you, you will bear much fruit; apart from me, you can do nothing. 15 I no longer call you servants, because a servant does not know his master's business. Instead, I have called you friends, for everything that I learned from my father I have made known to you." -John 15:5 and 15
Gratefully,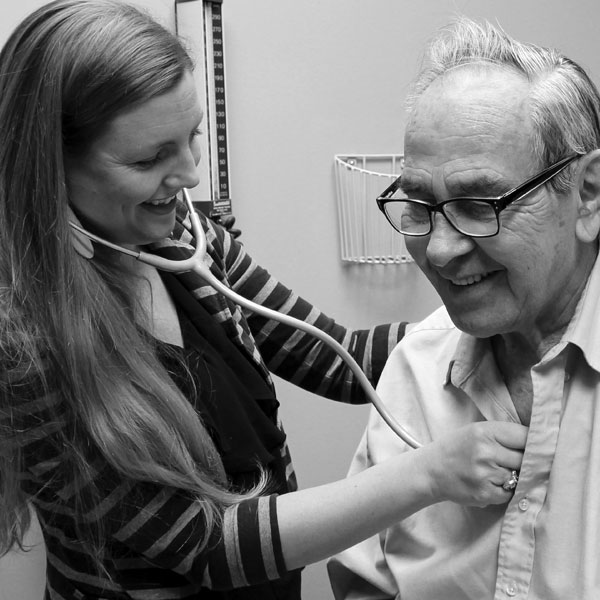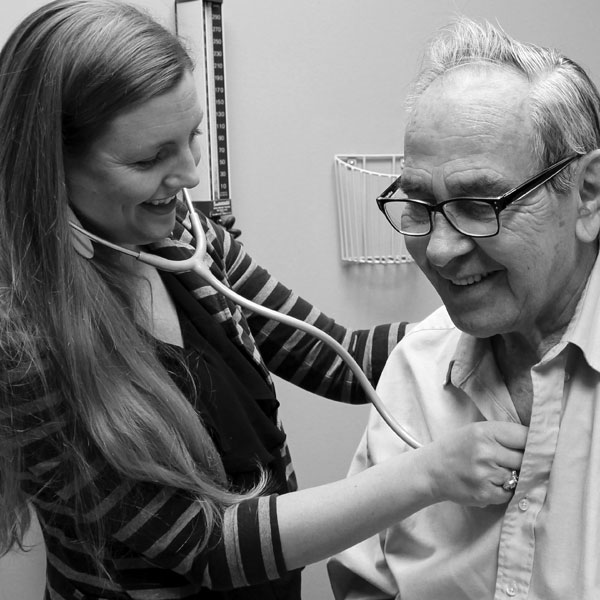 When I have students training with me, I often quiz them, "What is the most important outcome of your first visit with a patient?" They give me an answer to obtaining the right diagnosis or providing a treatment plan. "While that is important," I tell them, "the most important outcome is that your patient comes back." Our patients usually present with a vast array of health care needs that we cannot solve in a single office visit. However, in one visit we can make sure our patients are welcomed, heard, respected, and given a vision of what their health care can be. When patients experience compassion in combination with high-quality care, they will return and, with time, patients and staff work together to improve health.
In 2018, with the support of grant funding and consultants from Americares, we embarked on the process of becoming a nationally recognized Patient Centered Medical Home (PCMH). When we finish the process at the end of 2019, we will be among the first reduced-cost charitable care clinics to receive this national designation. This process is first a reflection of our years of experience in providing patient-centered care. This type of care requires the development of trusting relationships between patients and their providers. For me, it is asking about a family member whom my patient told me was sick or remembering to follow up on a conversation we had a few months ago.
Patient-centered also means developing a treatment plan with instead of for our patients. We address each person as an individual, talking about conditions, available solutions, and educational needs, and creating a plan with our patient's ongoing input.
The PHMC journey is also presenting opportunities to improve our practices. In 2018 we started a morning huddle where providers and medical assistants review the plan for each patient scheduled to ensure the patients' needs are met and all recommended tests and screenings are ordered. We have also increased our ability to see sick patients for same day visits and are calling patients who have been to the ER to coordinate their care. At the start of this year, we implemented screening for social determinants of health. We are asking patients about their housing situation, the ability to afford food, transportation needs, employment, and domestic abuse. This information allows us to connect our patients to resources and plan for future programs.
We understand that our patients' health is influenced by many factors and we care about all of them. From housing to behavioral health, to food access, and health literacy, we are constantly improving to meet the needs of our patients.



Breanna Lathrop
Chief Operating Officer and Nurse Practioner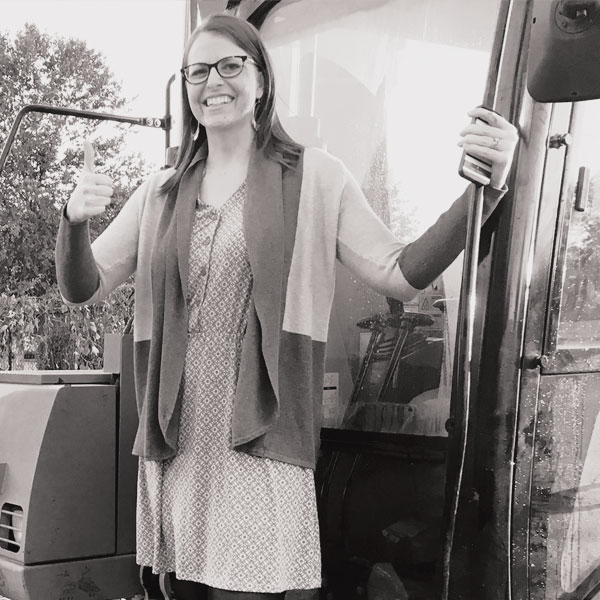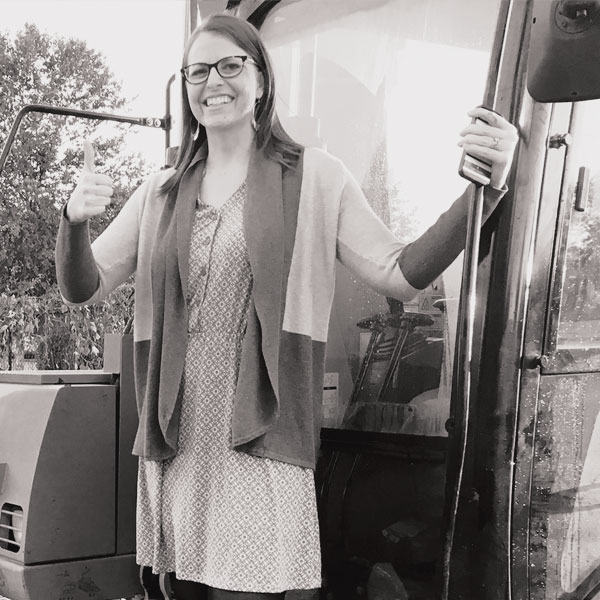 Each December the Good Sam administrative team takes time to write strategic plans for each department. It is a productive ritual which focuses our attention on the year ahead and helps us stay accountable to pursuing long-term organizational goals. We reflect on the past year's progress, look to a future of new possibilities, and collaborate as a team to sharpen our ideas. The result is a useful roadmap which will guide our work for the next twelve months.
However, the roadmap, in and of itself, is not what drives us forward. Alternatively, rather, it's not what puts gas in the tank. What inspires and propels us to reach for excellence and, when attained, to achieve even higher is our patients. Even the most relevant things like writing a new human resources policy, turning in credit card receipts, or stocking up on printer paper can be sacred activities if done in the spirit of running a first-class charitable clinic. From all the chairs matching in the lobby to picking a fitness center flooring with a sparkling finish, we aim to create an environment that communicates to every patient who walks through our doors, "You are important. You matter to God. You deserve the very best care we can provide."
2018 was a tremendous year. Donations were up, new programs were launched, and partnerships with local schools and community organizations were strengthened. We have a lot to be thankful for! In 2019 we've set our sights even higher. We keep moving the goal post because our patients are worth it.


Veronica Squires
Chief Administrative Officer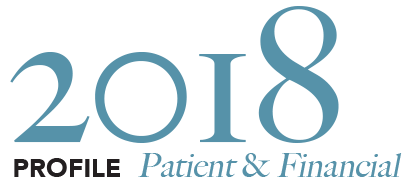 How Patients Pay at The Good Samaritan Health Center.

Full Circle of Health® Model
Good Sam's Full Circle of Health® Model embodies a focus on social determinants of health which have been proven to impact health and longevity. In our model, we focus on five key areas: Medical Care, Dental Care, Behavioral Health, Health Education and Healthy Living. 2018 was a great year and we are excited to share with you updates in each of these important areas.
I love my job. As I reflect on the past 18 plus years at Good Sam, I am amazed at the growth that I have seen. As I pondered what God has permitted to happen here and how He is using us to make a difference, I get excited to see what the next 18 plus years will bring.
I never imagined that I would find my ideal job so early in my nurse practitioner career. My vision of a perfect job had always been serving the underserved, but I assumed it would happen in a rural setting. Well, God had another idea, a better idea. In 2000, when Dr. Warren invited me to come to Good Samaritan, I did not realize that the health and wellness disparity was so profound in Metro Atlanta. When we step outside of our comfortable suburbia and look outward, we can find that there are reasons for this disparity. We are a state of the art facility with cutting edge resources that are shedding light on the health and wellness disparity among people based on where they live. We are making a difference.
We function differently at Good Samaritan Health Center. As I meditate and consider what we do here, I am reminded of Colossians 3:23-24: "Whatever you do, work at it with all your heart, as working for the Lord, not for men, since you know that you will receive an inheritance from the Lord as a reward. It is the Lord Christ you are serving." There is not another place that I would want to work, as I have seen the reward abundantly over my time here. Good Samaritan is a difference maker. It is the people who work here and the patients we impact. In humility, I often walk away from a day's work thinking of how a patient affected me. Our patients are difference makers.
Just the other day, I saw a longtime patient who I had asked to return sooner than usual so that we could tweak her medications to gain better control. She is from our under-resourced community. As she walked into the exam room, accompanied by her great-granddaughter who she has raised, joyful excitement filled the halls as I saw this 13-year-old girl grown up and healthy. You see, we care for four generations of this family. And they call us their medical home. Never did I realize 18 years ago at our first Women's Health Day that I would still be caring for the needs of this patient. Subsequently, I have coached her granddaughter through her teenage pregnancy after losing her mom prematurely, helped them to seek godly counsel through our mental health program to carry them through the tumultuous journey they have endured and had countless face-to-face encounters with her that have refreshed my spirit through her constant perseverance and joy in a not-so-easy life. Our patients make a difference in our lives too.
We don't just help alter the course of a disease process through our excellent medical, dental and nutritional health services. We also foster a Christ-centered perspective that focuses on the heart, soul, and mind of our patients. We begin our day in devotions focusing on our creator, allowing us to glimpse His eternal perspective. We seek to uncover the 'real' reason our patients have come to the clinic on that day realizing their psychological health is affecting their physiological health, we are providing love, care, compassion and a hug to our patients that makes us unique. I find the simple question: "May I pray with you?" brings a resounding yes from most of my patients. So I regularly pause, lay down my stethoscope and intercede on behalf of my patients. Our patients trust us, and they know that we care. We are difference makers.
God has given us an opportunity to make a difference in better disease outcomes, bright smiles that expose a new set of teeth and renewed confidence, release from the bondage of addictions, and control of psychiatric disorders that once isolated a person preventing them from engaging as a productive citizen in our community. But it is not our expert medical care that patients come to recognize as much as the genuineness of our greeting, the compassion we express, the gentle touches, the prayers shared or the hugs from staff and volunteers that make the difference.
"Working for the Lord, not for men" is the difference maker. It is the Lord Christ I am serving. I am so grateful that Good Samaritan Health Center has given me an opportunity to do something, as a nurse practitioner, with all my heart. God has been faithful to reward me with a heart full of blessings and years of making a difference. An eternal difference. For that, I am immensely grateful.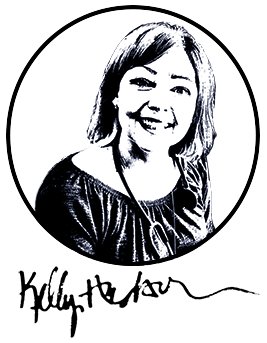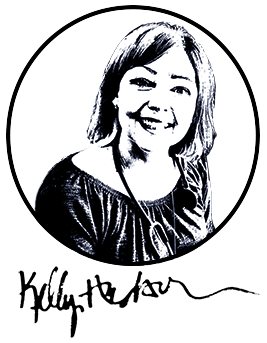 Kelly Hudson, Nurse Practitioner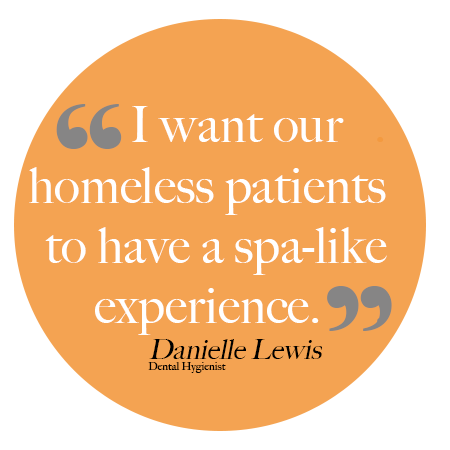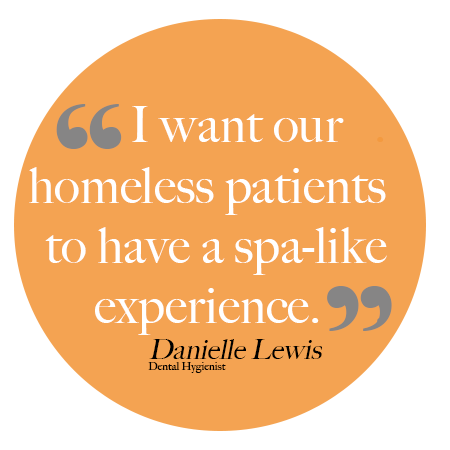 The Good Samaritan Dental Department saw our Father's hand of blessing in many wonderful ways in 2018! We count it a blessing to have added Ms. Danielle Lewis to our hygiene department. We welcomed three new dental assistants and now have three dental staff members who are bilingual. Dr. Carolyn Krieger had joined our volunteer provider staff.
In January of 2018, our digital panoramic/CBCT machine failed, and due in no small part to Atlanta Dental Supply Co., the Planmeca Corporation and our Board of Directors we were able to purchase a new one. We are grateful to each of them for making this possible.
Dr. Ruiz and Dr. Sieweke had the privilege of working with students from the Dental College of Georgia and UNC School of Dentistry again, and we are looking forward to welcoming two Advanced Education in General Dentistry (AEGD) one year residents from NYU beginning in July 2019. These residents will give us four full-time providers.
In 2018 the dental department provided over $2.3 million worth of services to low-income patients. That translates for every $1 a patient spends for dental care at Good Sam they receive $6.89 in dental treatment! However, as excellent a return on investment, this is, the lives we see changed by people free of pain and able to smile again is priceless!
We spread Christ's love through many restored smiles and transformed lives, which is the most significant statistic of all in 2018.
John Sieweke,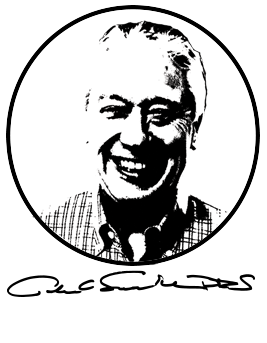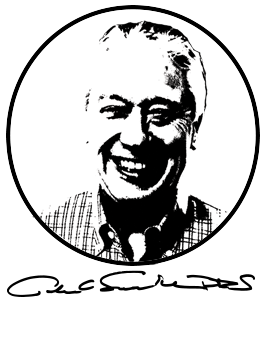 Dental Services Director
I am proud to be part of the Good Sam community of providers dedicated to the holistic well-being of our patients. As a therapist, my goal is to provide a safe, supportive, non-judgmental, and collaborative space where clients are empowered to work on overcoming the obstacles that hinder them from living fulfilling lives. Healing takes place in healthy relationships. Research shows that the success of therapy is largely dependent on the quality of the therapeutic relationship between client and therapist.
My work with a client named Joe is an example of the power of the therapeutic relationship. When asked about his experience in counseling Joe, remarked,"When I first started counseling I was desperate, lonely, and disconnected from everything. Novell iterated that our sessions were a safe and confidential space where I could share anything and not be judged. God put a connection in place, and I built up trust in her, which allowed me to open up and reveal more than I ever had with anyone. I found that I looked forward to each week. Cognitive behavioral therapy helped me identify core issues. We began unpeeling layers that affected my life, and I now have a better understanding of who I am. I like who I am." Joe also noted that he is now able to be more consistent in with things in his life, and he has gained the confidence to pursue his GED, which he is actively studying for at this time.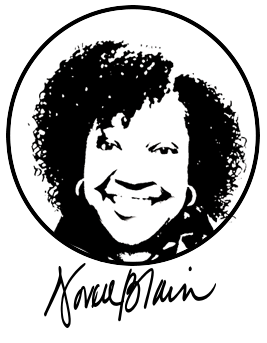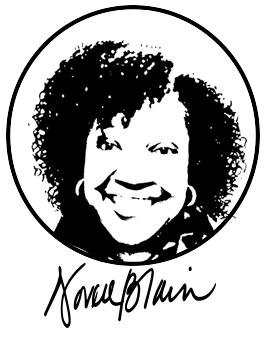 Novell Blain, Counselor
Eat Well Live Well Kids helps children to build healthy habits early on in their development. When students know how to make healthy food choices and can prepare well-balanced meals on their own, they'll be far less reliant on unhealthy, quick and easy options like fast food and pre-packaged foods.
One of the best ways to curb these unhealthy habits is to turn kids into "foodies" who appreciate healthy, nutritious foods and are knowledgeable about how to prepare them themselves.
Our Eat Well Live Well Kids program focuses on providing a safe and fun environment for students to explore and discover new and fun ways to eat healthily, be more active, and learn how to grow their own food.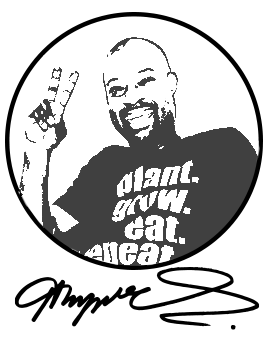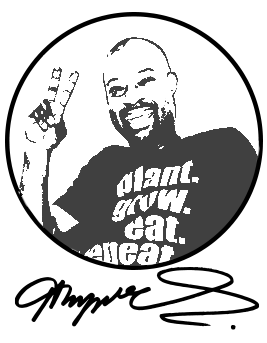 Anthony Wilkes, Community Outreach Manager
HEALTHY LIVING UPDATE by Veronica Squires
As an avid Ironman competitor, Dr. Warren envisioned fitness classes and exercise services from the very beginning. The health benefits of regular exercise are significant, particularly for those with chronic illnesses. Thanks to a strategic partnership with the YMCA of Metro Atlanta, Dr. Warren's Full Circle of Health® vision is now being realized.
In 2018 Good Sam transformed an old storage room into a group fitness space outfitted with cardio equipment, free weights, spin bikes, and colored mats courtesy of in-kind donations. A large sign hangs just above the mirrored wall reminding everyone that Healthy Happens Here. YMCA fitness instructors run four classes per week (and soon to be more) including Strength, Zumba, Spin, and Yoga. Danielle Anderson, who teaches Spin & Yoga on Thursdays, lives just down the road in the Grove Park community.
Danielle is a wife, mother, home educator, speaker, teacher, and fitness instructor. She has a passion for helping others fight for their own spiritual, mental, emotional and physical health. Even though she is a busy mother of three energetic boys, she makes time to teach at Good Sam explaining, "Good Sam is an answer to prayer. I am excited about the chance to come alongside and serve my community by encouraging others to pursue whole health."
This is just the beginning. As class attendance grows and more programs are launched, new class offerings will be added to the schedule. Additionally, when our new fitness building is complete, we'll be able to expand the program to include extended hours, personal coaching, and additional wellness center space. Together, with our partners, we are extending the Full Circle of Health®.
THANK YOU to each and everyone one of our individual donors, churches, businesses, organizations, and foundations for helping us in
Spreading Christ's love through quality healthcare to those in need.